Rev. Richard Clement, Pastor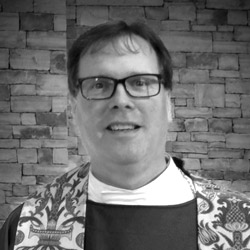 Born in Philadelphia, the eldest of ten children.
Educated in Catholic grade and high schools.
Received degrees from St. Joseph University, St. Francis de Sales University and Mary Immaculate Seminary.
Ordained in 1985 for the Diocese of Allentown.
Presently serves as the pastor of St. John Baptist de La Salle in Shillington.
My Vision for St John's
"My vision can be summed up as such: a family of faith.  No one individual is more important than the other. As a family, we all play a part and have a vital role in seeing that this family grows and matures in the likeness of Christ. It isn't Ordination that singles me out in this family of faith, but our shared baptismal inheritance that calls all of us to the task of being Priest, Prophet and King in building the Kingdom of God."
610.777.1365 Rectory
st.jbdls@verizon.net Email